Mchenry Handyman: Mchenry handyman
CALL US NOW +1 312 684 8469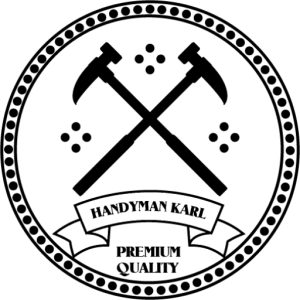 Affordable handyman service area Lake county
Mchenry handyman (Services) Call me +1 312 684 8469 24/7 for free estimate

Appliances repairman
If you have something broken why throw it out and buy new one? Let handyman look at it. It might be more affordable then buy it new. I am skilled with mechanic and electrician in Mchenry area.

Bathroom handyman
Do you have leaking faucet? No problem call handyman and be done with it. Also I can install new faucets, toilets and sinks. I work in McHenry area.

Furniture assembly
Just came back from furniture shop and don't know what to do? Handyman can help you. I can assemble or fix any type of furniture for affordable price. Mchenry area.

Computers professional
Need computer repair? It is running not like it used to? Call Handyman. I can fix hardware and software issues. Reinstall operating system but save your files for affordable price.

Electricity handyman
Have a broken socket or a switch? Handyman can replace that or do any simple task for affordable price. I work in McHenry area.
Car repairman
Your car is not starting or have a flat tire? Handyman can charge your battery, replace it with new one, check why it is not starting or replace tire 24/7. Fast response in McHenry area

Smart appliances
Did you buy new and fancy tv or sound system or even smart home system? Handyman can set up and mount smart appliances. Set up printers and other. in Mchenry area.

Other
There are lots of stuff that you might need help with. Handyman can do picture hanging, heavy lifting, helping to move and so on. Waiting for your call. Working in McHenry area.
Karl was very helpful, using his modern machinery he fixed my broken cupbaord in 2 hours. I can trully say that Karl is definetely a handyman.
5 Stars! Karl is very prompt literally pulled into my driveway for the job exactly at the time agreed on, and not 1 minute late. Job ended up being a little more work then I expected (my fault on that, I bought the wrong sized thing) and not only did he make it work perfectly but didn't charge any extra over agreed upon price, even thought it took an extra hour. I would recommend.
I had all my doors changed in my home and was very satisfied. Karl does great work and communication is always outstanding. I would recommend him to anybody who needs handyman services.
Handyman jobs in Lake county
Client rents a flat in Mchenry area. She called handyman. I asked her to send me text with what has to be done. She sent that 2 faucets are leaking everywhere, toilet is not working, and kitchen and bathroom sinks are clogged. Because she is busy lady she asked to do buying on my one but try to do it on a budget. So I bought faucets toilet parts and other. So two faucets fixed, two sinks unclogged, toilet fixed for 400$ including parts.
Shower glass installation
We are using professional tools and technology to make sure we do best work.
Bathroom remodeling made by us from start to finish. Bathroom remodeling is tricky. You have to know what you are doing. Custom shower base has to have good concave. Walls sealed before tiles. Tiling has to be done by professional. 
Repairing deck looks like easy job. But getting right angles can get tricky. Right people and right tools makes the job easier. 
Preparation is key for painting. Painting, mudding and sanding can get messy. Preparing room for painting is most important thing. 
Coin dryer and washing machine Repair
Lady managing coin dryer and washer business called and she said she has issues with 2 dryers and washing machine. Washing machine was leaking from soap dispenser one dryer was not heating and other was not turning on. Washing machine was clogged so easy fix just unclogging, but dryers was tricky. Not heating one had broken sail switch so after testing every component leading to heating control I have found the problem. Other dryer had broken transformer. So it was hard to find, because power was coming to machine but it was blowing fuses.
About me: Reliable handyman in Mchenry area
Hi, me Karl and my father Vytas started Handyman business in 2017. He has experience I have knowledge. He was working for contractors for many years I have a degree in mechanical engineering. I was drawn to repairing stuff from my early age. From fixing my car to fixing my console joystick. After I have finished my degree I was working in equipment Design Company for 5 years. But I wanted to be on field to help people with their everyday stuff. So I hope you choose handyman who has knowledge and is backed by experience. We can help you with basically anything. And if we are not able to perform your task we will give you contact of company which is. Our main goal is to make our community better.