Mchenry Handyman: Mchenry handyman just 40$/h
CALL US NOW +1 312 684 8469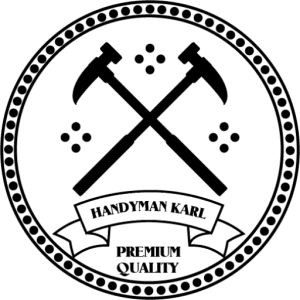 Affordable handyman McHenry area rate: 40$/hr
Mchenry handyman (Services) Call me +1 312 684 8469 24/7 for free estimate

Appliances repairman
If you have something broken why throw it out and buy new one? Let handyman look at it. It might be more affordable then buy it new. I am skilled with mechanic and electrician in Mchenry area.

Bathroom handyman
Do you have leaking faucet? No problem call handyman and be done with it. Also I can install new faucets, toilets and sinks. I work in McHenry area.

Furniture assembly
Just came back from furniture shop and don't know what to do? Handyman can help you. I can assemble or fix any type of furniture for affordable price. Mchenry area.

Computers professional
Need computer repair? It is running not like it used to? Call Handyman. I can fix hardware and software issues. Reinstall operating system but save your files for affordable price.

Electricity handyman
Have a broken socket or a switch? Handyman can replace that or do any simple task for affordable price. I work in McHenry area.

Car repairman
Your car is not starting or have a flat tire? Handyman can charge your battery, replace it with new one, check why it is not starting or replace tire 24/7. Fast response in McHenry area

Smart appliances
Did you buy new and fancy tv or sound system or even smart home system? Handyman can set up and mount smart appliances. Set up printers and other. in Mchenry area.

Other
There are lots of stuff that you might need help with. Handyman can do picture hanging, heavy lifting, helping to move and so on. Waiting for your call. Working in McHenry area.
Finished handyman jobs in Chicago north area
Client rents a flat in Mchenry area. She called handyman. I asked her to send me text with what has to be done. She sent that 2 faucets are leaking everywhere, toilet is not working, and kitchen and bathroom sinks are clogged. Because she is busy lady she asked to do buying on my one but try to do it on a budget. So I bought faucets toilet parts and other. So two faucets fixed, two sinks unclogged, toilet fixed for 400$ including parts.
Coin dryer and washing machine Repair
Lady managing coin dryer and washer business called and she said she has issues with 2 dryers and washing machine. Washing machine was leaking from soap dispenser one dryer was not heating and other was not turning on. Washing machine was clogged so easy fix just unclogging, but dryers was tricky. Not heating one had broken sail switch so after testing every component leading to heating control I have found the problem. Other dryer had broken transformer. So it was hard to find, because power was coming to machine but it was blowing fuses.
Client bought cheap BMW from auction. He called to get advice and I end up fixing it. Here are few photos. It took one month mainly finding parts was the issue.
Clients friend who asked to repair BMW heard what a great deal it is to fix auction car contacted me and asked to fix Chrysler 300. It was in even worst condition. Everything was spilled with cola. So all inside had to be taken part cleaned and put back together. It took 1 month and came very nice. We even put new version bumper which looked amazing
About me: Reliable handyman in Mchenry area
Hi, me Karl and my father Vytas started Handyman business in 2017. He has experience I have knowledge. He was working for contractors for many years I have a degree in mechanical engineering. I was drawn to repairing stuff from my early age. From fixing my car to fixing my console joystick. After I have finished my degree I was working in equipment Design Company for 5 years. But I wanted to be on field to help people with their everyday stuff. So I hope you choose handyman who has knowledge and is backed by experience. We can help you with basically anything. And if we are not able to perform your task we will give you contact of company which is. Our main goal is to make our community better.